Pastel Painting and Drawing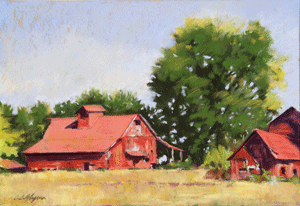 Natural forms and the quality of light fascinate me. Through photography and painting, I strive to capture the drama and beauty of nature — both majestic and simple — and share with others the feelings these images evoke in me.

Pastels allow me to integrate my lifelong love of drawing and graphic marks with the immediacy of a dry medium of vivid color and hue.

Please take the time to view samples of my work. If you have questions or comments, please contact me. I'd love to hear from you.

Red, Green and Gold, 2019